Teresa Mikola
Certified Level 3 Trampoline and Tumbling Program Head Coach
First Aid Certified
As an athlete, Teresa started her career in artistic gymnastics and transitioned to the trampoline later in her career. She was a provincial champion in artistic gymnastics and a member of team Canada representing our country on the world stage in trampoline and DMT. Teresa was a 1999 Worlds Team Bronze Medalist in DMT.
Her passion for coaching comes from a desire to help each athlete reach their full potential and realize the same positive experiences that she did as an athlete.
Coaching highlights:
Coached 40+ provincial champions and a number of national champions.
Has had several athletes represent Canada at World Age Group and Indo-Pacific Championships.
Has produced a World Champion in Age Group DMT.
Has held both regional and provincial team coaching positions.
Has served on the Ontario Technical Committee.
Has been an international level FIG Brevet judge for the past 4 Olympic cycles (16 years).
Contact Email: Teresa@burlingtontnt.com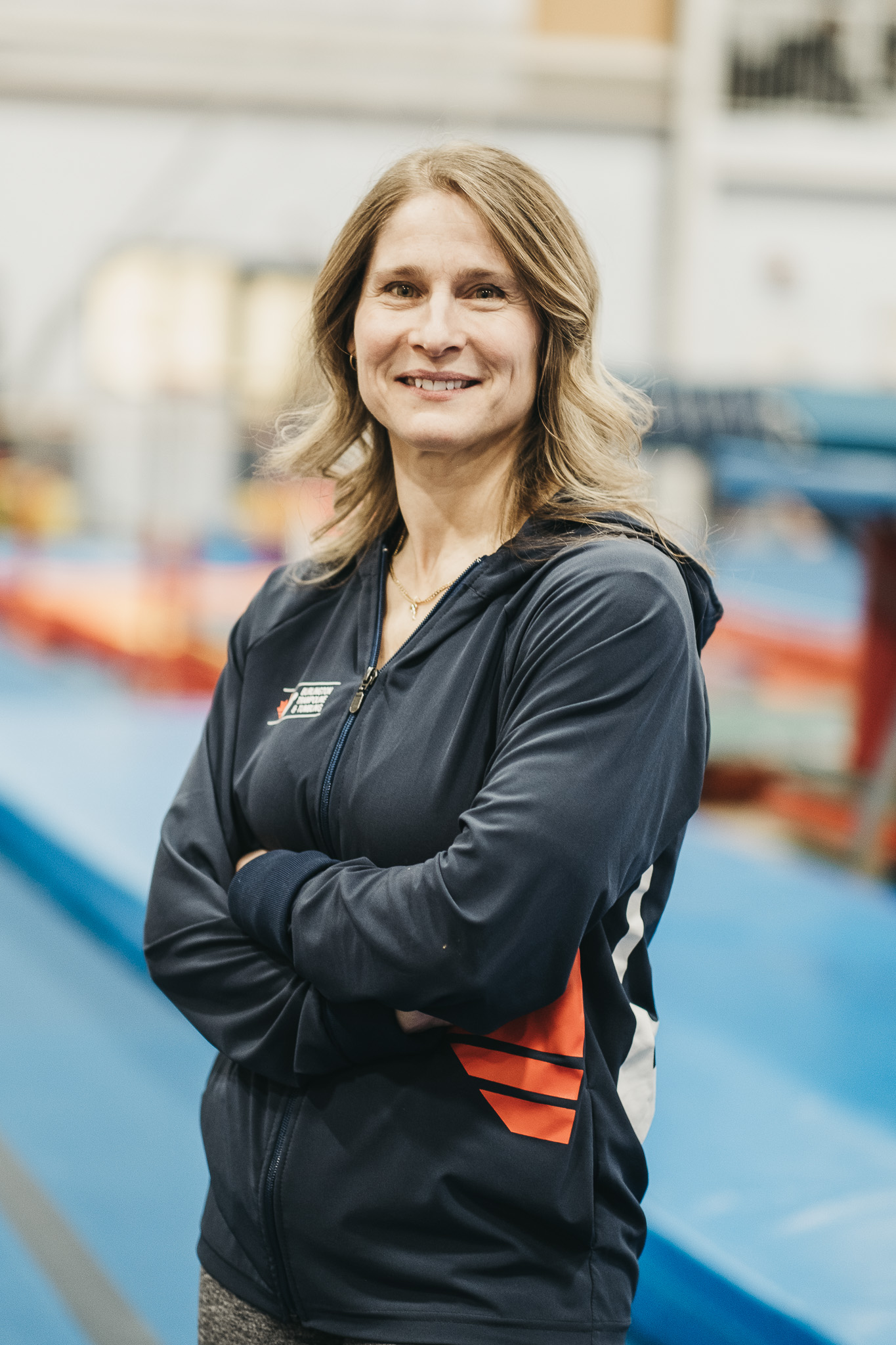 Stephanie McIntosh Godin
Certified Level 2 WAG, Level 3 Trampoline, Trampoline and Tumbling Coach
First Aid Certified
Stephanie started her gymnastics career at BGC next-door when she was just four years old, she then moved over to Burlington B.G. 's when she was six to pursue Trampoline and Tumbling. Stephanie was also a competitive Rock Climber.
Stephanie started coaching at our facility 9 years ago when she was 14.  She shadowed along side National Competitive Coach Denis Vachon in 2012. In 2018 she began coaching Burlington T&T's Interclub and Provincial Trampoline and Tumbling athletes.
Contact Email: Stephanie@burlingtontnt.com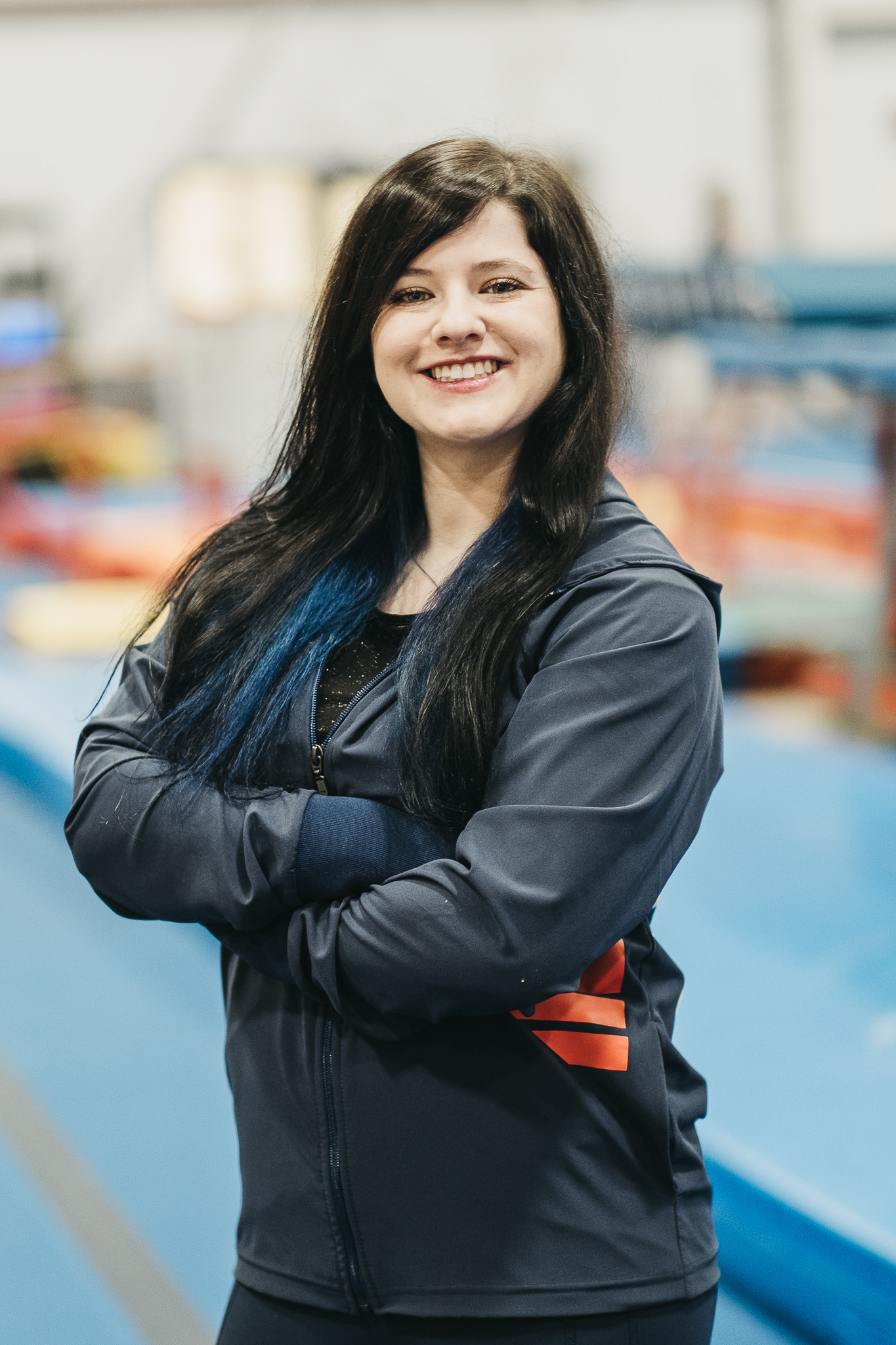 Taylor Jarvis
Certified Level 2 Trampoline, Level 2 MAG, Strength and Conditioning Coach
First Aid Certified
Taylor Jarvis is a former competitive gymnast with the Burlington Girls Gymnastics Club.  She moved over to the Burlington BG's when she was 15 and trained as a power tumbler.  After a knee injury from Cheerleading sidelined her, she decided to switch her focus to coaching and was able to start working with the interclub boy's program for 3 years.   After she finished school, she began a company that trained athletes outside of their sport so they could get a competitive edge on their peers.
In 2018, Taylor came back to head up the conditioning side of the competitive program and in 2019 she became a full-time coach. She has had over 15 years of training experiencing working with athletes from multiple sport backgrounds. She has a passion for helping athletes attain their goals both in sport and in life.
Contact Email: Taylor@burlingtontnt.com